Scott Brush
Owner/President
Ohio transplant turned NYC native, since moving to NYC in 1994, Scott Brush has evolved into the consummate New Yorker. Armed with a Master of Fine Arts degree in Communications and Drama from The University of New Orleans and a BFA in Electronic Media from The University of Cincinnati's College Conservatory of Music, Scott has worked as an actor, an Off Broadway Producer and for The Fireman Hospitality Group. Scott's true passion, Proctors, Inc. developed out of a New York City testing opportunity to work as an independent contractor for a National Certification Organization in 2007. Exam after exam, drawing from life experience and academic experience, Scott saw the opportunity for change within the industry. To gain experience and wisdom, keeping a home base of New York City, Scott headed out into the field administering exams across the United States. His ability to connect professional proctors with clients in need of standardized administrations was the spark that created Proctors, Inc., the only recruiting agency of its kind. Culling from his degrees and life experience as an actor, producer and Head Proctor, Scott has developed a keen sense of what it takes to create the ultimate testing experience connecting clients with professional Proctors adept at administering exams for multiple certifications. With security and confidentiality of the utmost importance, Proctors, Inc. continues to diversify, meeting new clients in different genres and coupling them with experienced Proctors, bringing everyone together for unparalleled successful exam administrations.
Jesse Copper
Owner - Vice President
Massachusetts born, Jesse Cooper has called NYC home since 2000. Now celebrating ten years at Proctors, Inc. Jesse has found himself currently enjoying the sunny vibes of Palm Harbor, Florida. After attending The University of Hartford for a degree in Musical Theater, Jesse toured internationally with Disney Cruise Lines from Italy to the Caribbean before settling in New York City. Through teaching, writing, and producing theatrical readings, Jesse met Alycia Aumuller who offered to cast an Off Broadway Production of Penny 4 Eyes Rock and Roll Show. After the run of the show Jesse was hired to work at Alycia Aumuller casting. Ultimately, working his way up to partner in the business, Jesse cast a litany of corporate national commercial campaigns including: AT&T, AXA Financial, Budweiser, Blue Cross Blue Shield, Disney, General Mills, Ikea, Julliard, JP Morgan, Lending Tree, Nordstrom, The Partnership for a Drug Free America, The Suzie Ormon Show, Sears, Tide, United Health Care, Verizon, and Wal-Mart. Jesse found his strengths lie in connecting with and communicating with people, actors, and clients through proper preparation. During that time Scott Brush, needing a last minute replacement proctor, asked Jesse to accompany him as an assistant to a National Certification Exam, and the rest is history. After administering hundreds of exams from 2008 onward, in 2009 Jesse joined Scott in forming Proctors, Inc. Jesse's entertainment casting training and NYC experience mirrored the skills needed in sourcing and recruiting Proctors for locations in all 50 states, Guam, and Puerto Rico. With thousands of exams staffed and administered in the United States each year and as Proctors, Inc. expands, Jesse in tandem with Scott, continue to strive for time conscious, security based, customer service experienced proctors no matter where the location.
John Doe
CEO and Founder
John is the founder and CEO of Cosine. He helped revolutionize sales over the past thirty years, and is a leading authority on Solution Selling® and helping companies transition from product to solution-led sales.
John has authored several bestselling books, including The New Solution Selling, The Solution-Centric Organization, and most recently, The Collaborative Sale. John is a prolific speaker, and has motivated thousands of professionals across the globe to rethink their sales and marketing approach.
Marlaina Capes
Global Chief Operations Officer
Marlaina Capes joined Sales Performance International in January 2011 to head our European Operations in Brussels. His passion for process and client success led to his promotion into his current role of overseeing Cosine's global operations.
Marlaina Capes is an expert in buyer-aligned sales process development and value-based customer conversations. She has led client relationships and served as a lead consultant to numerous large global clients. She is a regularly invited guest speaker in business school programs and a coach for technology startups.
David Schenken
Chief Marketing Officer
David leads Cosine's marketing and demand generation team, and runs Cosine's demand generation practice. He has over 15 years of experience as a CMO in global technology and professional services firms.
David is an expert in business-to-business buyer behavior, content and digital marketing transformation, go-to-market strategy, and executive-level demand generation. He is a passionate researcher, publisher, and speaker on these topics, and actively consults with clients that offer professional services and SaaS technology business solutions.
Lonnie Radzinsky
Director of Business Development
Lonnie brings over 25 years of sales, marketing, and management consulting experience to his role as Director of Business Development at Sales Performance International. She brings a wealth of knowledge in the areas of sales process, account management, and sales management effectiveness.
Lonnie is especially gifted working with clients in the early stages of a project to identify the root cause of their sales performance issues and crafting solutions that make sense in their unique situation. Tim is a sought-after speaker and author on advanced sales and marketing topics, and is co-author of The Solution Selling Fieldbook and The Collaborative Sale.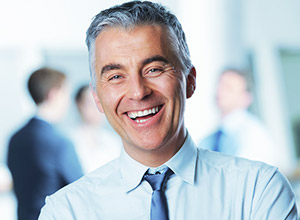 Edgars Kronbergs
VP of Innovation Development
Edgars leads product development and innovation at Cosine. He has more than 20 years of extensive, hands-on experience in all facets of technology management, including marketing, sales, software engineering, professional services deliver and P&L accountability.
Edgars is a published author of distinguished thought leadership white papers, and articles in leading industry trade periodicals. Additionally, he teamed with Cosine founder, John Doe, in the co-authorship of The Solution-Centric Organization.